New Metal Base for AIR³
Multipurpose, including paramotors, paragliding, ...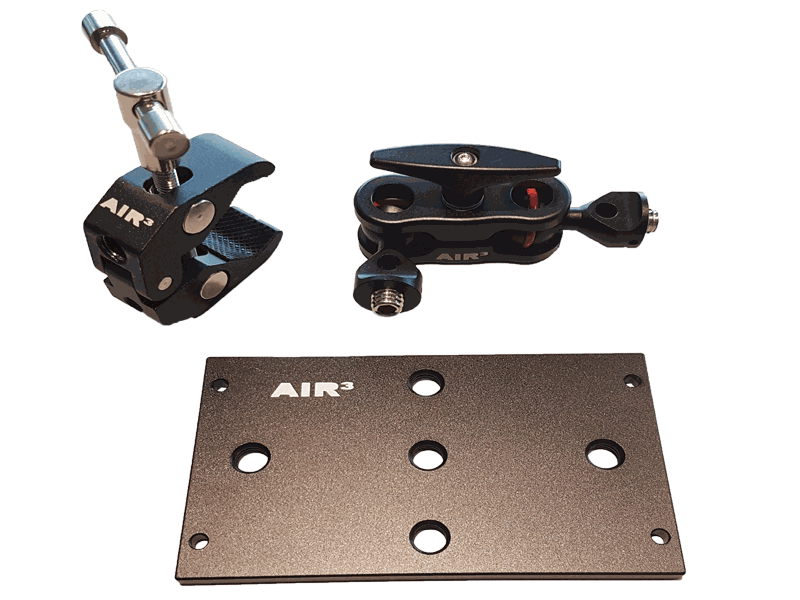 New Metal Base
It consists of a crab clamp, an articulated arm with 2 centers of rotation and a plate. Made of Aluminium alloy.
The Metal Base has been initialy designed to fix AIR³ for paramotor trikes.
Can also be set on an horizontal cockpit

Replacing the crab clamp with a second plate, turns the Metal Base into a base similar to the ABS Base. You can tilt the screen on your cockpit with the desired angle so that you can always have the screen right in front of your eyes. Having the screen right in front of your eyes is the most efficient way to get the best readability.
Multipurpose
AIR³ is a Android Tablet made for flight.
As a 100% Android tablet, it can also be used for many other purposes.
The Metal Base with the optional second plate gives the opportunity to fulfill many other uses.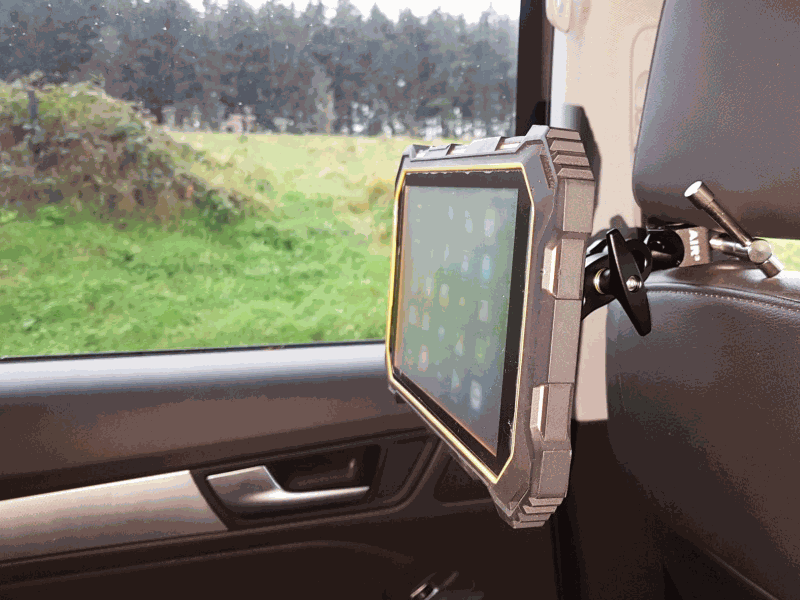 Let children watch their favourite movie while driving to the take off

Fix the crab clamp on the head support of the front seat and let your children watch their favourite movie when they looze patience...
Read your emails

Use a second optional plate instead of the crab clamp to set  it on an horizontal surface.
Read your email ...

Let your partner read the recipe in the kitchen
Watch your livetracked mate on the map while you are stucked at work ...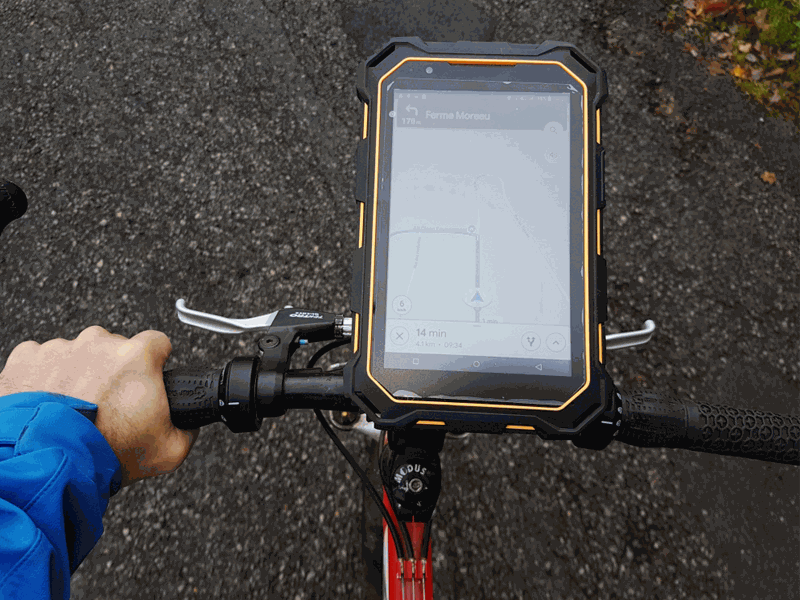 Ready for a bike trip?
Fix it on your bike handlebar and use google map to give you driving instructions.